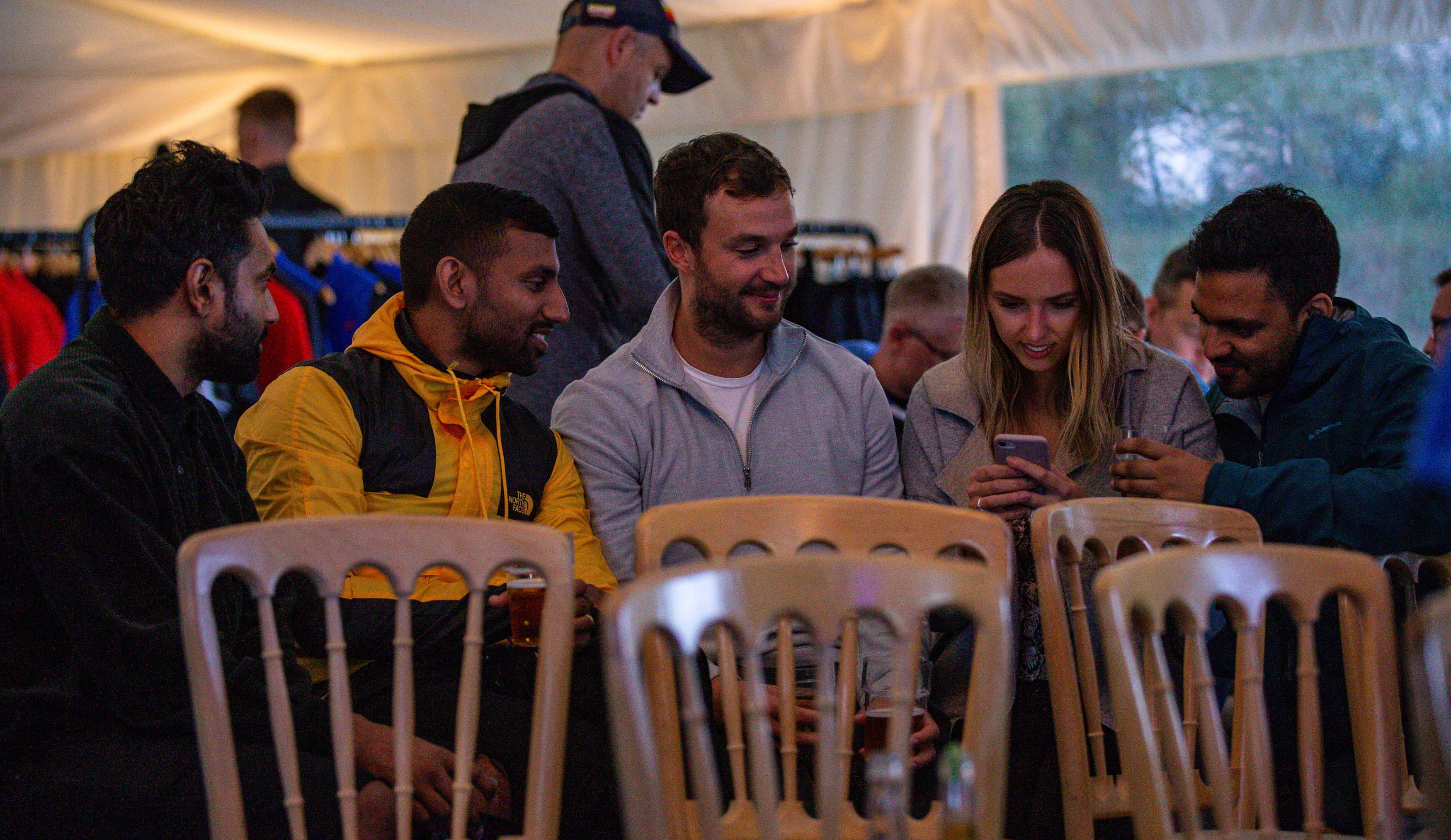 Leadership, management and personal development
Complementing the competitive sporting aspect will be the unique and priceless opportunity to advance your leadership and management capabilities facilitated by our partner business school
Team members will get to understand the principles of the event theme, apply their learning in the team Adventure Race and Management Task respectively to benefit themselves, their organisations and beneficiary charities.
Networking opportunities
There will be a number of major corporates and senior decision makers attending this event. This will present excellent opportunities for teams to network with each other on friday and saturday evening and at the Sunday awards "ceremony" at the National Park Visitors Centre, Libanus.
Relevance of networking to business
Business networking is an effective marketing method for developing opportunities and contacts, based on referrals and introductions
Business networking offers a way to reach decision-makers which might otherwise be very difficult to engage with using conventional advertising methods.
In addition, business networking brings with it the added advantage of recommendation and personal introduction, which are always very helpful for developing business opportunities.
Business networking is a way for you to make the maxim, "It's not what you know, it's who you know.." work for you.
The principles and techniques of business networking are mostly common sense. Many of the behavioural principles apply also to business and relationships generally, and specifically to selling, managing, coaching, facilitating, etc.
Having a diverse network is just as important as having a large network.
But when your network is diverse, you're more likely to know "connectors,"or those who can put you in touch with people you never would have met otherwise. And those people will be able to help you in different, better ways
Corporate Social Responsibility ("CSR")
Provide strategic input into partner charities to improve respective outcomes
Option of longer term engagement post event
Allow competitors to fulfill their corporate CSR obligations
Raise valuable funds for good causes
Team context
Team building is a primary focus of the Dell Technologies Management Challenge, – on both a practical and theoretical level.
Team building refers to activities undertaken to motivate the team members and increase the overall performance of the team. A team is a group of people working towards a common goal and is therefore a management issue. People in every workplace talk about building the team, working as a team but few understand how to create the experience of team work or how to develop an effective team.
Teams in a work setting generally consists of employees from diverse managerial and professional backgrounds working for a specific period of time on certain projects. Belonging to a team, in the broadest sense, is a result of feeling part of something larger than yourself. Teams generate synergy by coordinating the efforts of the individual members. Team building is an important tool in creating a well-developed and efficient work environment. From simple bonding exercises to bespoke workplace simulations.
Team and organisational benefits
Enhanced understanding of the event theme, leadership and management issues
Improved quality of planning, decision making and implementation
Greater engagement in organisational change
Identify future leaders
Enhance competitiveness
Excellent senior level networking opportunities with major corporates
Healthy, happy and more communicative staff
Reduced sickness & staff turnover
Improved Organizational Performance

· Reduces wastage,minimizes errors

· Innovative solutions

· Improves quality, productivity & customer service

Reduced cost

· Reduces wastage's

· Lower turnover & absenteeism

· Fewer injuries

Employee Benefits

· Quality of worklife

· Reduces stress

· Work satisfaction

· Less use of employee assistance programs

Organizational enhancement

· Innovation & flexibility

· Quick adaptation to face the competition
Facts and figures resulting from previous events:
From past experience, the competitive learning experience positively translates into the returning workplace.
85% felt their leadership and coaching skills had improved
95% felt their teamwork had improved as a result of this event
84% felt more confident as a result of the event as well as being more self-aware
90% believed they were fitter and gained endurance
82% felt their communication was far more effective