Run 4 Wales is one of the UK's leading mass participation event deliver organisations, and possesses a collective passion for competitive endurance events and using sport as an enabler for organisational and leadership development.
The organisation is focused on the continued success and the development of the Dell Technologies Management Challenge delivering business benefits to competing clients and the support of their partner charities.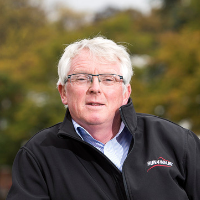 Steve Brace
Head of Event Delivery
Run 4 Wales
Steve is a former long-distance runner from Wales, who has represented Great Britain at two Olympic Games and is winner of the Paris and Berlin Marathons. He heads up the event delivery function at Run 4 Wales, which from 2019, has owned and operated the Dell Technologies Challenge in partnership with founder Hywel Loveluck.
Run 4 Wales is a not for profit social enterprise and charitable trust set up to promote, manage and deliver major sporting events in Wales. It's portfolio of events include the Cardiff University Cardiff Half Marathon, VELOTHON Wales and now the Dell Technologies Management Challenge.
Run 4 Wales are using their considerable expertise and infrastructure to support the expansion and further development of the event.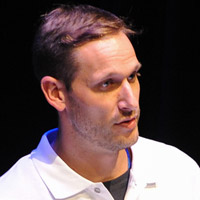 Tom Partridge
Race Director
Dell Technologies Management Challenge
Tom is a very experienced Outdoor Activities professional. He is Director of Outdoor Activities at the highly acclaimed United World Colleges, St Donats. Tom's passions include Caving, Mountaineering and Triathlon, to include completing Ironman Wales in 2012.
Tom is responsible for:
Design of the adventure race stages
Executing the 2 day Adventure Race plan
Management and co-ordination of race and safety marshalls
Competitor and Team liaison
Rules and safety compliance
Risk,health and well-being of competitors
Timekeeping and results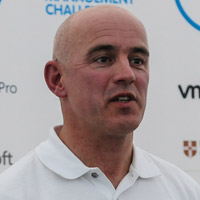 Hywel Loveluck
Founder
Dell Technologies Management Challenge
Hywel is an experienced business leader with a sound track record of developing and implementing successful strategies in the corporate and start-up businesses operating, both at European and UK level. Well versed in evaluating situations, formulating plans, managing teams to effect change right through to implementation.
Hywel continues to support Run 4 Wales in the delivery and development of the event.