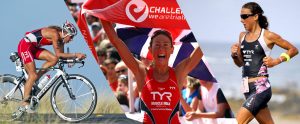 Dell EMC has extended its partnership and sponsorship of the annual Management Challenge, run by CEO and founder Hywel Loveluck, who said:
"We are very grateful for the support of the senior leadership at Dell EMC over the last 4 years and their involvement in evolving the format in to such a unique event. We look forward to working with Claire Vyvyan and Dayne Turbitt and their leadership teams, with our clients, our associate sponsors that include Microsoft Office, LinkedIn, Ordnance Survey, Secureworks, RSA, VMware, our channel partners and customers of Dell EMC, to continue delivering this fantastic event".
The event is now a well-established and unique occasion for 25-30 senior executive teams of 6, from leading Global and UK corporates such as GE, Wells Fargo, AB Foods, Dawnus etc.
It's a 4 dimensional competitive event held annually over 2 days in the Brecon Beacons, aimed at optimising management team performance and delivering positive charitable outcomes:
1 Adventure Race, involving canoeing, mountain biking, running, hiking.
2 Management Development, the team's management skill is tested with a real 'live' charity case study problem, which is completed in parallel to the Adventure race.
3 Senior level Networking opportunities and forums
4 Charity development and fundraising activities – 2017 charity partner is The Prince's Trust.
The 2017 event theme is #Collaboration and this year's event will feature the legendary Ironman Triathlete Chrissie Wellington OBE as its keynote speaker (see attached picture). Chrissie is a 4x World Champion and World record holder and will provide a unique insight into her professional sport, the preparation, the competing and importance of #Collaboration in her sporting, campaigning and professional life.
Claire Vyvyan, Senior Vice President VP Dell EMC UK & Ireland Commercial said:
"All of us at Dell EMC are excited to be continuing our involvement with this unique contest. We look forward to welcoming everyone to this year's event for another highly rewarding weekend. Collaboration is a very relevant theme in our business and it will be fascinating to hear Chrissie's insight into how it combined with strategy and a winning mind-set play a crucial role in the path to success'
Five years after completing his record setting 737 Challenge, Richard Parks has been officially recognised as a Guinness World Records title holder in the new category of 'Fastest completion of the Explorer's Grand Slam (Last Degree) by a male'.
In 2011 Richard became the first person to climb the highest mountain on each of the world's seven continents and stand on all 3 poles (North Pole, South Pole and summit of Everest) in the same calendar year, completing his 737 Challenge in less than 7 months.
Many thought that achieving it was impossible within a calendar year, however this new record was a game changer in the climbing of the seven summits and sparked a wave of adventurers wanting to emulate Parks' feat.
Today, Richard received his official Guinness World Records certificate for 'Fastest completion of the Explorer's Grand Slam (Last Degree)' by a male.
He stated; "To be recognised as an official Guinness World Records title holder is a wonderful honour, but what is equally special to me is that a new category was created to mark my record." Read more