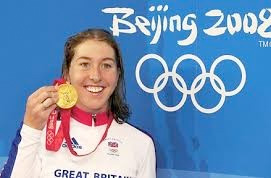 1 Tell us about the MBA – why do it, how is it going?
After retiring from my racing career I wanted to set myself up for the next phase of my life and an MBA seemed to be the ideal way to learn a lot in a compact one year course.  It's going really well, I enjoy the course at Cardiff Business School and have made some great friends.  It's been challenging at times, particularly not having done exams for many years, now I'm looking forward to September and hopefully start putting what I've learnt in to practice.
2 What aspects do you enjoy most and least?
I enjoy the wide range of business modules that we have covered  – Group work and presenting as well as discovering the academic world and just browsing through the library
 What have I enjoyed least?  Everything has been really positive, I can't think of any bad bits.  It's true I don't have much free time due to the work load, but it is just for one year and it's all time very well spent so there's no complaints.
3 What cycling are you doing currently? Any plans to do any events?
I ride to university five days a week from Wick, that's about 25 miles each way so I'm doing a fair amount.  Some days I'm quite tired if the lectures finish at 6pm, but I tend to do a lot of thinking when I'm on the bike so it's a great way to finish the day.  In August I will be taking part in a  pro-am charity event.  There will be three stages in the Pyrenees, taking in the Col du Tourmulet which is where I clinched my second Tour de France victory in 2007 so it will be wonderful to return there.
4 What aspects do you miss about being a pro-cyclist and least?
I think back to the great moments, the races and successes and I'm really pleased of what I achieved, but I don't wish I was still racing.  I'm happy that I gave it my all for 15 years and achieved more than I dreamed of and now It's nice to move on and look to the future.  It was sad seeing a lot of opportunities present themselves to take women's cycling to higher levels, and to see them being missed or the door slammed shut. While there is some progress, it's about time a minimum wage was put in place for female cyclists, like there is for the men, and to bring back the women's Tour de France after it sadly ceased to exist in 2009.
 5 Will you be watching Le Tour in Yorkshire this year? Your predictions for a winner? 
I will be in Yorkshire catching up with friends as the Tour, or a world championships is always a great time for meeting people. On Sunday 6th, I will be at the Yorkshire Festival of Cycling at Harewood House presenting the Street Velodrome event where the public can take part, set a qualifying time, and then if they are in the top 4 men/women, they can race against the pros on the pop-up outdoor velodrome. There's still a few rounds left in the series this summer if people are interested, and the series will be shown on Channel 4.
The Tour looks like a head to head between Chris Froome and Alberto Contador, given the confidence as the defending champion I think Chris Froome will finish first.
 6 What are your goals for the next 1,2,3 years
Right now, I'd like to finish the MBA well and then settle down in to the next phase of my life.
 7 When does your autobiography come out? What can we expect in terms of content – any clues?
The book is being printed and will be released on 31 July.  There will be a mini tour of book signings around Britain at the time of the release and it would be great to meet the fans and people who have supported me all through my career. In terms of the content, here's a flavour from journalist Brendan Gallagher who has followed my career from the early days.http://www.tourofbritain.co.uk/news/9771.php#.U7RelLE6v3B
 "Women cyclists were scarcely tolerated and the British cycling world certainly wasn't ready for an athlete of her exceptional calibre when she burst on the scene at the end of the 1990s. The incompetent support and occasionally outright hostility her rise to prominence sparked off was extraordinary. Broken contracts, broken promises, unpaid wages, Machiavellian plots against her, Cooke often had to overcome all that before she even reached the start line.
In her training methods, approach to racing, tactical awareness and appreciation of equipment and technology the schoolgirl prodigy from Wales was way ahead of most of the male coaches she came into contact with. No wonder Cooke could occasionally appear a bit chippy or strident, she was living her life on the front line, not only fighting for herself but battling for the integrity of women's cycling generally."
8 Quick fire answers

Froome or Wiggins – pass
 Emma Johansson or Marianne Vos – Marianne Vos
Dragons Den or Apprentice – Apprentice
Boris or Cameron – Boris
Campag or Shimano – Shimano
Water or isotonic drinks – water
Apple or Microsoft – microsoft
In Europe or out of Europe – out of the EU parliament, in the European market
Mountain riding or flats – Mountains
Alps or Dolomites – Alps
Nicole Cooke MBE will be speaking and undertaking a Q and A session at the Dell Corporate Challenge on the 27th September in Brecon. This event will support the Action for Children Charity (main beneficiary charity) as well as the Duke of Edinburgh Awards.
twitter @corpchallengeww