Two teams from Ordnance Survey achieved first and third place respectively at the 2015 Dell Management Challenge, second place was awarded to a very competitive team from GE Aviation.
The winning team for the charity fundraising prize was Ingram Mircro, raising over £5,000.
The winner for the Team Enabler prize, sponsored by vmware, was Kasia Motel (representing Team Kelway).
The first prize was provided by Associate sponsors Cambridge Judge Business School Executive Education, one of the world's leading business schools. The prize, worth over £15,000, comprised of 7 places at the highly acclaimed Executive Education 2 day open enrolment programmes for senior and middle managers
The theme of the 3 day Challenge held in Brecon Beacons, Wales (25-27 September 2015) was #TeamOptimisation. The Challenge involved 26 teams of 7 senior executives from leading UK and Global organisations, who participated in:
A challenging 3 day Adventure Race involving running, canoeing, cycling, orienteering and hiking
Management development featuring Dell UK CEO Tim Griffin, Olympian Greg Searle MBE and Cambridge Judge Business School's team management expert- Dr Andreas Richter
A Management task to benefit three beneficial charities – Action for Children, Clic Sargent, Transformation Trust
The event also served as an excellent networking forum and one of the key highlights were all the teams raising just under £30,000 for the three charities as well as delivering invaluable management solutions for the charities in question.
Complementing Dell as Title Sponsors/ Strategic partner was a partnership with six Associate Sponsors including LinkedIn, Cambridge Judge Business School Executive Education, Ordnance Survey, Microsoft, vmware and Welsh Government.
Pictures: (photo gallery available on www.managementchallenge.co.uk)
Led by Team Captain's Peat Allan (Winning team) and James Crawford (Third place team) – the two podium teams from Ordnance Survey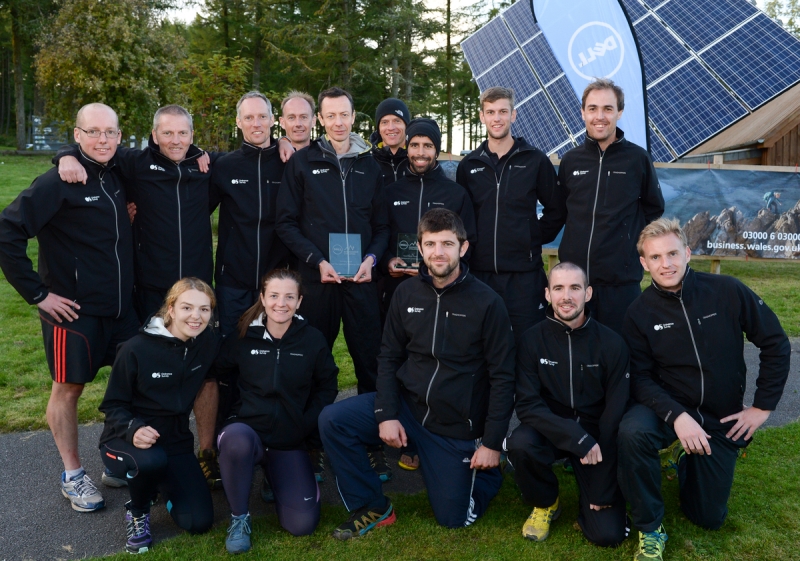 Keynote speaker – Greg Searle MBE